Let's talk about inclusive representation in the media. Well, we have a recent example for you, going all the way to the Netherlands. Young Samya Hafsaoui will be one of the faces of the new season of the talkshow 'Na Het Nieuws' on the Dutch channel NPO1.
Who is Samya?
Samya Hafsaoui is a 25 year old journalist and tv host, she was born in Amsterdam, The Netherlands. Her father is Moroccan and her mother is Dutch. She studies Media, Art, Design and Architecture at the University of Amsterdam. Before she started, she studied English during a year, because her ambition was to become a writer (and still secretely is).
In 2017, Hafsaoui was the presenter of the BNNVARA Academy program. In 2018 she presented the four-part Ramadan news at the NTR. She became known to a larger audience through her role as a host in the talk show 'De Wereld Draait Door'. And now, she will be one of the hosts of the new season of the talkshow 'Na het Nieuws'. She will be hosting the show with two other hosts: Dzifa Kusenuh and Sophie Frankenmolen.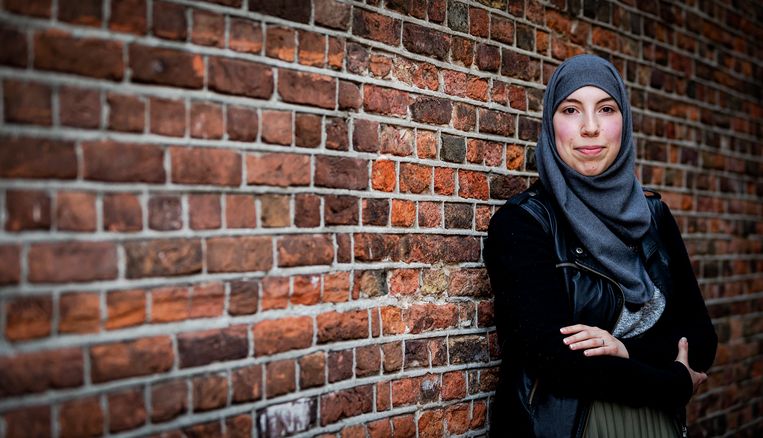 Her experiences
"I don't want to be the typical Muslim presenter of thàt specific Muslim program. Sometimes, I forget that I am wearing a headscarf. I walk down the street, see my reflection in a window and think: she looks really Islamic, but then I realise it is me."
"My headscarf is the same thing as having big breasts, it is what sets me apart from the others as a presenter. Like a Pokémon that you haven't caught yet. I'm the Pokémon with the headscarf. Ultimately, it is about whether you are good or not. Just having big tits or wearing a headscarf, won't keep you in the industry. It's just one of the things that makes me unique."