Based on Deborah Ellis's Award-winning novel, the Breadwinner is an animated feature film that follows the tale of Parvana, an 11-year old Afghan girl living in Taliban-controlled Kabul.
The Breadwinner reclaims the narratives of Afghans in their daily struggle to reclaim the peace lost to the war-torn region
Parvana's family lives in constant fear under the ever-suffocating control of the Taliban. Women and girls are not allowed to attend school, leave home unsupervised and make any purchases or income without being accompanied by men in their family.
In trying to maintain a semblance of normalcy, Nurallah, Parvana's father, injects some colour in an otherwise bleak homebound family life through the vibrant stories he tells.
Deeply attached to her father, Parvana inherits the same extraordinary gift of storytelling
One day the Taliban show up and wrongfully arrest Nurallah, leaving Parvana's family to fend for itself with no other male figure to maintain the tasks and roles needed for their survival.
While simultaneously dealing with the loss of her beloved father, Parvana is forced to deal with the loss of her identity too. She disguises herself as a boy to become the new breadwinner for her family, to support her remaining siblings and grieving mother.
Each day tells a story of newfound hope
On November 17, 2017, The Breadwinner animated drama film by Cartoon Saloon hit theatres, capturing the attention and hearts of many with Parvana's story. An immediate favourite, the film has an approval rating of 93% on Rotten Tomatoes, with over 16 nominations in various film categories. Now, it has been nominated for an Oscar for Best Animated Feature at the Academy Awards on March 4th of this year.
The animated movie is executively produced by Angelina Jolie, a humanitarian aid worker herself, and directed by Nora Twomey. The Breadwinner gets a celebratory nod for its standout cast since all the voice actors in the short animated film are of Middle Eastern descent.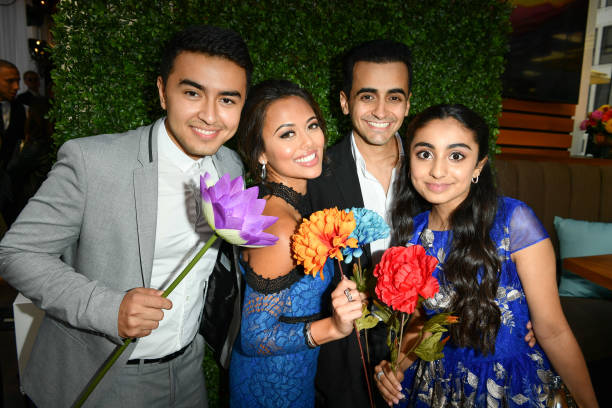 And that speaks a lot about the message embedded throughout the movie itself.
Never undermine the power of storytelling!
This article is written by Farah Qadan