History was made as Malaysia appointed their first female chief justice, Tengku Maimun. She is the first woman to ascend to the highest judicial office of the country. Alumni Association of Universiti Malaya's Law Faculty stated: "Her appointment sets a high benchmark for all legal practitioners and future lawyers, even more so as she represents the first woman in Malaysia to be appointed Chief Justice."
The Prime Minister's Office made the announcement of the historic appointment on May 2nd, after several weeks of speculation. Since the country's founding in 1963, all the 15 top judges of the country have been men.
Who is Tengku Maimun?
Tengku Maimun is a 59 year old mother of four. She graduated from the University of Malaya in 1982 with a law degree. Since then, she has had a successful and long judicial career. Unlike her more senior predecessors, she is relatively young. She will be able to serve for over 6 years before reaching the judges' retirement age of 66 years old.
Several lawyers have already shown great confidence about Tengku Maimun's ground-breaking appointment as chief justice. They praise her as "a fair-minded judge with good judicial temperament and sound knowledge of the law". She is also  well-known for her sound decisions and independence.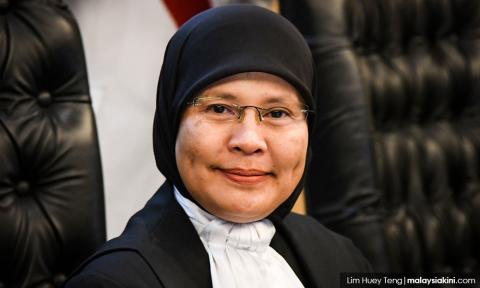 Tengku Maimun will have the opportunity to carry out reforms to the judiciary to take it to greater heights and erase past negativities, says the Malasian Bar. They believe that she will do everything that is necessary to unite the judiciary, which Malaysians can be proud of and to dispense justice in a "fair and just manner".