The Somali-British Muna Jama made history last year by participating in the Miss Universe Great Britain pageant while wearing a kaftan instead of a bikini on the runway. That was the first time the beauty contest has allowed a contestant to cover up for the swimsuit category.
Although she did not win the contest, Jama did win the right to cover up during the contest while making a clear statement with her clothing choice: "I wouldn't wear a bikini to a beach, so I'm not going to wear one in a competition to score points" she told Metro.co.uk.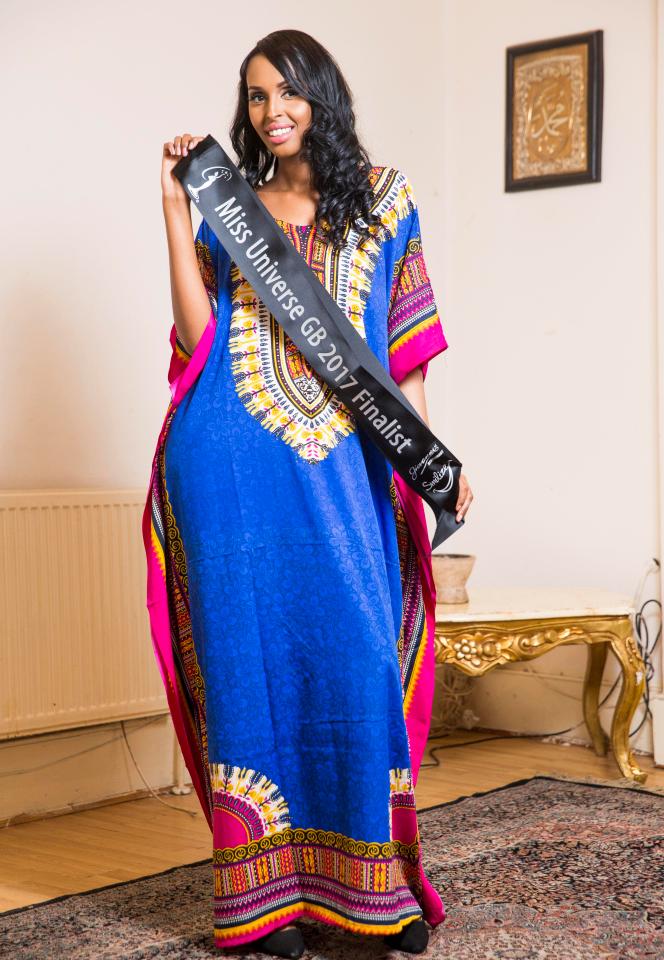 Three years ago, Muna Jama had already once applied for the contest with the support of her grandmother but did not participate because of the bikini part. She then decided to re-apply with the request to not wear a swimsuit.
Muna Jama, the in London based fashion lover is the co-founder of Claudless Research. This is a company that aims to lower illegal migration and child abuse in East Africa. Jama did volunteer work with children in Somaliland and helped with drought relief efforts in the region. With her candidacy to the beauty contest, she wanted to raise awareness about these issues
Now, a year after her participation to the contest, she has been invited to several Modest Fashion Weeks around the world where she models for designers and speaks about her story and inspires other women around the world.