Eid Al Adha, an Islamic holiday all Muslims are looking forward to, is around the corner. On this day, we commemerate the willingness of Abraham to sacrifice his son Ismail as a sign of his commitment to God.
Although Eid is celebrated in various ways all around the world, we at Mvslim noticed a couple of phases of the celebrations which are recognizable for many of us, such as:
1. Getting ready
After waking up and having breakfast, Muslims dress up in their finest festive clothing: a beautiful dress, a nice suit, a shalwar kameez, or anything that puts the spring in your step…    
2. Praying
You didn't put on your best clothes for nothing. Muslims usually head out to the nearest mosque to perform the special, designated prayer for Eid Al Adha.
3. Making the sacrifice
The main event of this holy day is the sacrifice we make to honor Abraham's orginal great commitment to his faith. This task usually falls on the head of the family, so thankfully you only have to worry about the eating part.
4. Visiting family
Eid Al Adha is a perfect opportunity to catch up with relatives you haven't seen for ages. Make use of it!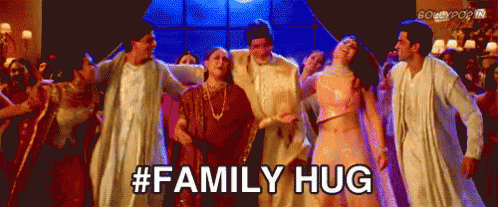 5. Eating
And when visiting family, you pretty much can't escape eating.

6. Celebrating the fact you don't have to work
Not only is this day joyfull because we're celebrating the great commitment our Prophet Abraham showed to God, we also get a break from work or school. Since it isn't a public holiday everywhere, getting the day off while everyone else is at work definitely feels special.
7. Eat some more
8. Spend time with friends
Not only do you visit family, Eid is also an excuse to spend time with good friends and acquaintances as well.
9. Ending the day dead tired
Being completely exhausted and feeling satisfied at the same time is how you usually end this beautiful day. This is also the moment you realise that you'll probably eat meat EVERY. SINGLE. DAY for the next month. Let it sink in!